Major Obstacles Of Expat Assignments
As organisations continue to expand beyond their home markets, they are faced with numerous challenges. While entering a new market is full of risks – whether the organisation goes it alone or collaborates with a local partner – there is much that can be done to minimise these risks. Learning from peers, adjusting your offer to the local culture and navigating the rules of doing business in the new country are just some of the ways that you can reduce the chances of failure.
Equally, any company will stand or fall by its employees. This is particularly true when a company looks to open new markets – be they national or international. Opening a new office, manufacturing plant or joint venture in any new country will inevitably lead to relocating tried and trusted staff to ensure a smooth launch. Equally, more and more companies are using international assignments as part of their employee and graduate development programmes.
It's All About Speaking the Lingo, Right?
While millions (if not billions) are spent on new international ventures very little thought or investment is actually given to preparing international assignees to speak the language of the new international market. While the cost of relocating personnel is well documented (as is the cost of repatriating them…), why is it that companies often spend more on relocating a pet than they do on preparing their staff to speak the language of their new customers?
Many organisations make the mistake of thinking that learning the local language is not necessary for the newly arrived expatriate, especially if they will continue to conduct their business in the corporate language, most often English. Unfortunately for organisations with this mindset, expatriates do not spend all 24 hours of each day at the office and not all local employees speak English that well. Equally, they must also integrate with their new country and new community if they are to be a success.
Language learning can be time consuming, exciting and frustrating, especially if the employee is not motivated or has other priorities that they consider to be more pressing. However, forward thinking organisations also consider local language skills to be a necessary tool to improve the chances of the employee and their family settling successfully in their new assignment and home.
Poor Language Skills: Biggest Obstacle to a Successful Assignment
In a recent article published in The Telegraph, global mobility managers have identified poor or non-existent language learning to be the biggest obstacle to successful expatriate assignments – they believe this to be the case in over three-fifths of all assignments. In addition, the same managers recognise in more than half of all cases, learning the local language is critical to the success of conducting business abroad.
As an example, it would be deemed critical that an employee seconded to China learned Chinese even if English is widely spoken at work.
In other words, local language skills remain crucial to understand the local market, build rapport with colleagues and show and interest in the culture of your new country.
However, just over one third of employees interviewed reported that their organisation provided local language training as a part of their relocation package.
Investing in Language Training Saves Money
Although investing in language lessons may seem expensive on the surface, both in costs measured in time and money, the cost of a failed assignment is even more expensive: An expatriate family's relocation expenses are quoted to come in at an average of $400,000. This figure is certainly more than most organisations can afford to lose on an otherwise preventable failed assignment.
Can your organisation afford to pay for failure?
Declan Mulkeen is Marketing Director at Communicaid, a culture and communication skills consultancy which provides language training solutions to corporations and professionals.
/0 Comments/by Melinda Roberts
There are hundreds of challenges an expatriate might face when he or she goes on a foreign assignment. Though the career of an expatriate sounds really lucrative and adventurous, most of the real expats or expatriates would simply disagree with them. For instance, many healthcare students happily signup for international placements abroad with private organisations such Work The World, exactly because the want to avoid the frustrations of arranging an elective placement on their own which can be very time consuming and challenging. Below, we will be detailing a few of those challenges with you all.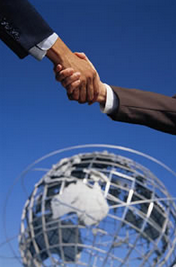 A different culture
The biggest challenge for any expat is the cultural difference. All cultures have their own norms, values, belief, and practise which are similar to none. If you move in to a country with an extremely different culture, it will be really tough for you to adjust. If you are not open minded and ready to learn about the new culture, you will find it really difficult to mix with the local people and also work with them.
Language barrier
Though English is regarded as the international language, you will find that people in lots countries do not speak this language. Forget about African, Asian and Middle Eastern Nations, some European and North American nations also do not follow this language that much.  If you move into any of these countries where English is not widely spoken, you will have a very hard time to communicate and adjust with the local people.
Safety and security
There are lots things that can go wrong when you are living a in a new country. Health problems and accident, scams are only a few of the problems that are common to expats. Since they are new to the country and are not well aware of their surroundings, they become an easy target for the scammers. If you are not careful enough and do not have any insurance, you are sure to face a number of problems while living abroad.  Getting sick abroad is also a big problem for the expats. Mere travel insurance is not enough cover up all your health care expenses when you will be relocating to a new climate and working under stress all the time. Hence it is a good idea to get a health insurance abroad that covers most of your health care issues.
Loneliness and depression
Moving into a new country takes the expats far away from their relatives, friends. Some expats also find it really difficult to make friends with new people as well. As a result they often find themselves alone in the weekends and they gradually develop depression. This is why; the expats are always advised to stay in touch with their family, friends and colleagues back at home. With Facebook, Skype, VOIP and other means, communication has become really cheap as well as convenient and the expats should fully take advantage of this. The expats should also make an effort to mix with their new colleagues.
Local adjustments
In most of foreign assignments, people will have to move in a country with a huge time difference, different climate, schedule and guidelines. Adjusting to these takes lots time and if you force yourself, you will just feel sick. Hence, the expats should gradually adjust to these and if possible they should arrive to the place of posting at least a week ago so that they have enough time to get used to the local environment.
These are some of the problems that the expats face when they move into a new place as an expats. However, these shouldn't discourage the true professionals to take on the challenges as they can deal with all of these issues with patience and will power.
Related